The future of biofuel production is currently a hot topic as there are several pros and cons as well as unanswered questions that only time and research will be able to answer. Proponents see biofuel production as a path to the road to future, while critics say it could destroy the economy and environment. There are several types of biofuels. Biofuels are liquid fuels made from renewable sources such as corn, sugarcane, soy, willow and poplar.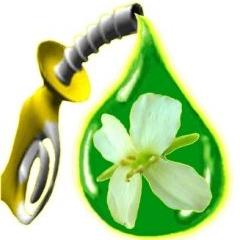 Those who currently support massive biofuel production say it will help the environment, create thousands of biofuel jobs, and reduce our dependence on foreign oil. But many people see mass biofuel production causing more problems than the benefits might justify.
Critics say that there is not enough usable land for biofuel production. They say it would take away from land being used for food production causing conflict and soaring land prices. Another argument is that agricultural commodity prices would soar and be passed down through the agricultural production chain causing a severe economic backlash that would affect millions of consumers, industries, and non-biofuel jobs.
Opponents also point out that biofuel production is too energy intensive of a process and takes too much energy to produce. Critics say that mass biofuel production would raise the overall cost of energy. Other challenges include costs of transportation and crops, and logistical concerns.
There are several types of biofuels and biofuel production may be the road to the future but it certainly looks like a bumpy one. Only time and research will tell if the potential of mass biofuel production can be realized.
2 Responses to "Biofuel Production: Is it a Road to the Future?"
turnkeylinux Says:


Hey very nice blog!! Man .. Beautiful .. Amazing .. I will bookmark your blog and take the feeds also…

August 24th, 2010 at 5:39 am
soft toys Says:


hey good job man.

August 20th, 2010 at 2:22 pm
You Can Use This Form to Leave Your Feedback or Ask Additional Question
You must be logged in to post a comment.