The topic of renewable and sustainable energy has been bantered around for too many years. While there have been a lot of brainstorming conferences and conversations, the only thing that was really agreed upon was that actions needed to be taken to develop more alternative energy sources. For a long time, the conversations were the only outcome, with little action as a follow up. Kind of like one of those repetitive and useless executive meetings many of us get stuck in, with everyone nodding their heads, leaving the meeting and no one doing anything (except setting the date for the next meeting).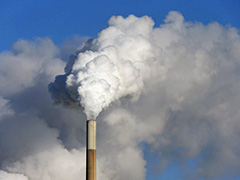 The current administration is probably one of the most progressive, although that isn't saying too much. Many other countries have instituted visionary plans and it all began with transition energy. The process can be complicated, but starts with the undertaking of long term combination renewable and sustainable energy plans and the milestone accomplishment to transition from a fossil fuel based energy program to complete alternative energy programs.
In the U.S., we have the big oil companies to combat with. Their deep pockets have aided the political machine and slowed down any heavy investment in time, research or the decisions. Solar and wind energy don't create dangerous byproducts and are highly accessible in many areas. The President and Congress were called on by ASES (The American Solar Energy Society) for the increased spending on renewable energy. When examined, it is realized that $8 billion per year is being spent by the federal government on all of the energy needs, which includes $3.5 billion for electrical needs. The sad part is, the regulations that currently exist may contribute to prohibiting the federal government from actually buying renewable energy. The ASES recommendation is to have Congress allow federal agencies the authority process of purchasing renewable and green power energy technologies as well as offer the kind of funding that will offer agencies to pay the often high up-front costs. This will give a jumpstart to the now turtle pace that the United States is experiencing in the transition energy process.
Source:
http://www.altenergy.org/transition/transition.html
3 Responses to "What is Transition Energy?"
PlatypusPlaytime Says:


Don't you think we have spent enough time in this transition of energy? In the last twenty years we have listed, talked, discussed, imagined, planned, rejected and re-planned. The people are not only accepting the idea of alternative energy, but are completely ready for it. Many that have the money, have invested in solar; some communities are already involved in wind turbine technology. I think we are done with the transition time and need to make the big commitment, now.

August 8th, 2013 at 10:21 pm
MakinItRight Says:


Long term, short term, any term. When is it going to happen? Almost everyone I know is looking to President Obama to make the difference and show the world that the U.S. is still a leader, especially when it comes to energy choices.

August 7th, 2013 at 8:46 pm
KinFolkFriendly Says:


While this is really good to know about, it's pretty sad that our regulations are being set to keep progress from moving forward. I guess we need big business to step in, with profits at the front of the bus, and show the government that there is a better way to make a mousetrap. We are all pretty disgusted at how slow the U.S. has been to get moving on renewable energy.

August 6th, 2013 at 8:28 am
Leave a Reply
You must be logged in to post a comment.