What is the property assessed clean energy program, and how is it part of Obama's green plan? This program is part of the larger Recovery Through Retrofit plan that was unveiled by Vice President Biden. The property assessed clean energy program, also called the PACE program, involves partnerships between private and public entities that involve state and localized governments. These pilot programs would enable a homeowner to make improvements in the energy efficiency and make changes to renewable energy sources and then pay for these improvements by utilizing a property tax assessment which is voluntary. This is a green investing opportunity for both the homeowner and the government entity. The goal of the PACE programs involves three key factors. It will create jobs, reduce the carbon footprint that Americans leave, and lower the energy costs that families pay.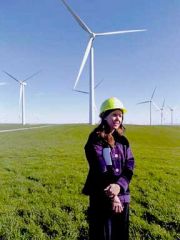 Any property assesses clean energy program is intended to help eliminate the high initial expense of clean and renewable energy projects and energy efficiency improvements. These programs do this by allowing the homeowner to take up to twenty years to pay off the costs with the voluntary property tax assessment. Obama's green plan involves green investing and a switch to alternative energy sources. This plan also calls for retrofitting American homes, so that carbon emissions are lowered and homes are more energy efficient and less wasteful. If the cost of these projects can be paid a little at a time more homeowners would be inclined to start clean energy projects, at least that is the theory behind the property assessed clean energy program and it seems like a sound one.
You Can Use This Form to Leave Your Feedback or Ask Additional Question
You must be logged in to post a comment.