1.Tidal And Wave Energy Is Predictable
One of the biggest wave energy advantages is that this alternative energy source is predictable, and that is not true of most alternative sources. The waves will continue to form and move, and severe weather in the ocean only increases the energy potential of the waves.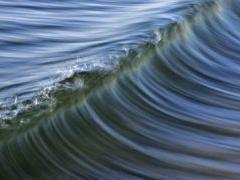 2.It Is A Renewable Source Of Power
One of the advantages of wave energy is that it is completely renewable and sustainable, with no effort made on the part of humans to make sure this cycle continues. There is enough power in the oceans of the world to power the globe many times over each year.
3.No Damage During Tidal And Wave Energy Recovery
Wave energy advantages include the fact that recovering this power does not cause massive damage to the earth. Recovering fossil fuels can be very damaging, and leave large holes or craters and other damage to the land. Capturing the movement of the ocean and using it does not damage the surrounding areas.
4.Reduce Pollution And Greenhouse Gas Emissions
Less pollution and greenhouse gas reduction is one of the most important advantages of wave energy. This power source does not release any particulates or greenhouse gases which contribute to smog and global warming.
5.Better National Security And A Domestic Energy Supply
Wave energy advantages include those to national security and the energy supply. With power from the ocean there is no need to rely on foreign supplies of fossil fuels, or to experience price fluctuations due to global concerns. This source can be utilized domestically instead.
Leave a Reply
You must be logged in to post a comment.