Preservationists in Miami have reached a historic agreement with a development group seeking to build on top of the remnants of an ancient Tequesta Indian village. Archeologists recently discovered the site, which was inhabited by the Tequesta for 2000 years.
Though the preservation of the site has been in jeopardy since builder MDM Development Group set its sights on the location, a revolutionary deal was negotiated between MDM and the private and governmental preservationists seeking to save the sanctity of the land. Mediator Angel Cortinas was responsible for allowing the two sides to air their grievances, present architectural diagrams to one another, and eventually arrive at an agreement that satisfied all parties.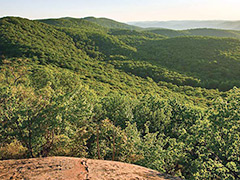 MDM decided that several of the historical elements of the Tequesta site provided value to them as a tourist attraction, so portions of the site will be covered and sealed by glass and available to onlookers as a public museum. Visitors will be able to experience interpretive exhibits to learn about the site.
Meanwhile, the agreement also satisfied MDM to build a movie theater, restaurants, and a 34-story hotel. The two sides are calling the new attractions a place that "marries the future to the past."
The landmark pact between the two groups was not without precedent, however, as another Miami location that preserves an old Tequesta Indian site, called Miami Circle, was viewed as a loose template for the proposed "marriage" of new and old.
Development of the site is expected to be completed within the next two years.
Source:
http://news.nationalgeographic.com/news/2014/03/140328-archeology-miami-tequesta-indians-preservation-met-square-native-americans/