It is possible to
go green
and save money at the same time by using real energy conservation methods and green
investing
. There are many ways to make a difference without spending a lot, and some methods of going green actually cost less and offer additional savings.
Stop using all disposable products, including paper towels, cups, plates, razors and razorblades, etc. Instead use traditional products which do not require large amounts of packaging and can be reused instead of being thrown away. The money saved can be quite significant.
Go green
and save money by using rags to clean and wipe spills. Instead of paper plates, and make every attempt to reduce, reuse, and recycle. Simple choices such as washing a shower curtain liner or shower curtain with the laundry and reusing them will save money and still show a clean bright appearance to the items.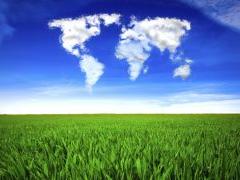 Save metal instead of tossing it, and take it back to the local scrap yard. This may actually earn money and saves space in the landfill.  Another way to
go green
and save money is to use green
investing
.
Alternative energy companies
and sectors are the energy producers of the future, and many of these businesses are very sound investments while being environmentally friendly at the same time. Fuel and energy prices are almost guaranteed to rise again, and when this happens green
investing
in
alternative energy companies
will pay off nicely. The best investment strategy in this sector is
investing
for long term goals. To
go green
and save money is simple, whether it is done with real energy conservation, investments in the environment, or other methods, and does not require a lot of expense or time.
Donate your unwanted items to non-profit organizations.  If you have things that you don't want or need, take it to a local not-for-profit thrift shop. These can be tax deductible, but you must keep detailed records and receipts. In reverse, you can buy useful items from these thrift shops that are far below standard retail pricing and often in great condition.  This form of recycling benefits everyone.
Due to the heightened awareness of the environment, new companies are actually being started that specialize in consignments. Look for these in your community as they are a gold mine of savings opportunity. This is a form of recycling, offering the consumer the ability to purchase high quality items at significantly reduced pricing.  The individual places the price that they hope to get and the company will receive a percentage of the sale.
Automotive recycling or 'junk lots' as they have been traditionally called, are an excellent resource to get replacement parts for you vehicle. In most cases, you may have to walk the lot and look through a series of vehicles to find your part, but the cost is so incredibly discounted that it will pay for your time and energy.
If you look around your home or business you should be able to find a number of areas that you can save and contribute towards a healthier planet.
8 Responses to "How to Go Green and Save Money"
Leave a Reply
You must be logged in to post a comment.