If you go to Australia, it won't take you long to see evidence of the country going more and more green. Green living in Australia has become one of the country's priorities over the past decade and here are 6 examples to prove it: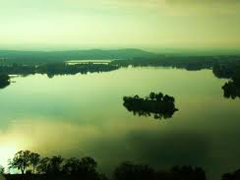 1) Carbon emissions tax proposal
Julia Gillard, Australia's prime minister, has proposed to impose a special tax on all carbon emissions, in an effort to create a more green Australia. The tax is supposed to be in effect starting July 2012. Many claim this to be a key move in moving Australia's economy away from fossil fuel dependence.
2) The World's Biggest Solar Power Plant
Another example of prioritizing green living in Australia is its government funding of a solar power plant in Victoria, which is the largest of its kind in the world. When this plant is built, it is projected to prevent some 11 million tons of carbon dioxide from being emitted into the atmosphere, as well as annually provide 60,000 homes with electricity.
3) Canberra – the Greenest City
The best example of a green Australia today is its own capital city, which is well underway to becoming the country's greenest city. Per capita, Canberra boasts the biggest investments in construction projects considered sustainable. These include a variety of small and medium-sized projects.
4) A New Way to Promote Locally Grown Food
A two-tiered strategy is being implemented in Brisbane, which entails producing food that is locally grown right in urban settings. By introducing this system, Brisbane will be the world's first city to include green roofs and urban farming into a sustainability action plan. The main goal of this plan is to decrease emissions of greenhouse gases, as well as improve local diets.
5) The Smart Grid Energy System
Sydney's city planners are creating new uses for its Central Park with a project that entails a 'mixed use of urban space', including living and work spaces, retail, recreational and school activities. This project is due to become the global benchmark for sustainable living, because its facilities will all be using their own system of smart grid electricity. Here it will be possible to obtain energy from "trigeneration generators", which is a system that generates mechanical energy, heating and cooling from one single source. The usage of energy will be timed, and any excess electricity that is not used up will be transferred to the neighborhoods nearby. There will also be state of the art systems to convert rainwater into water suitable for drinking, as well as systems that will turn wastewater into water that is suitable for clothes-washing and gardening. The job market will benefit from this as well, creating as many as 6,000 permanent jobs and 1,200 temporary construction jobs.
Leave a Reply
You must be logged in to post a comment.