Confronting a difficult decision, the Chilean government recently opted to cancel a longstanding plan to build five dams in the country, which would have affected rivers in Patagonia. Developers of the HidroAysen project, as the proposed dams were called, were faced with years of opposition both within the country and from environmentalist groups all over the world. The project would have flooded nearly 6,000 hectares of land.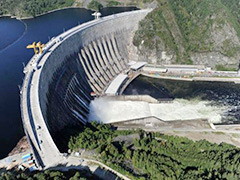 In June of this year, permits for the project were overturned due to a fervent opposition from the Chilean public, even though the documents had previously been approved in 2011.
Critics of the dams argue that flooding the lands of Patagonia would jeopardize many aspects of Chilean life in the area, including the culture, tourism, and the natural wilderness, merely for the sake of hydroelectric power. Environmentalists in the country view the triumph against the dams as a turning point in their ability to sway public opinion and exact social and environmental change.
While the decision does represent a victory for the people of Chile on the environmental front, supporters of the dams point out that the 2,750 megawatts of energy produced from the dams would have accounted for up to 20 percent of energy needs in all of Chile, and at a time when energy resources like fossil fuels have begun to dry up.
In order to compensate, the Chilean government plans to reduce energy consumption over the next decade, while also investing in resources to aid in energy efficiency, including terminals for receiving imported liquid natural gas.
Source:
http://news.nationalgeographic.com/news/energy/2014/06/140610-chile-hidroaysen-dam-patagonia-energy-environment/